More than 200 exhibits, performances, and presentations were showcased at the 2015 Pittsburgh Maker Faire. Projects ranged from high-tech to low, amateur to professional, and practical to ridiculous, and include exhibits in 3-D printing, CNC, electronics, art, craft, hands-on workshops, automotive, robotics, entrepreneurship, environmentalism, education, and more.
Besides the exhibits, the Faire also included:
An Education Zone featuring a series of presentations and hands-on workshops on how to incorporate making and STEAM in primary, secondary, and post-secondary education
The Innovation Works Zone, including 10 groundbreaking startups from across the region (Sponsored by Innovation Works)
A dedicated Workshop area with hands-on workshops on subjects ranging from coding to concrete
The Market @ The Faire, the place to find and buy locally made wares from jewelry, home goods, soap and more – a great way to support the local handmade economy (Organized by Assemble)
Presentations, performances, food and more
2015 Makers:
3D Holograph Projector
Watch Full Motion, Full Color 3D Holographic Video Created Before Your Eyes Process Will Be Described In Detail. by HackPGH
3D Printed Jewelry and Crowdsourced Sculptures
I make and sell things, as well as show 33″ tall busts of crowdsourced 3d printed sculptures from WeTheBuilders.com. by Custom 3D Stuff and We The Builders
Add-on Cards for the Raspberry Pi
We will show our maker projects including Add-On Cards for the Raspberry Pi. by Land Boards, LLC
Airnest – One Touch Aerial Imagery
Airnest has developed a mobile app that makes flying drones from multiple manufacturers easier than ever. by Airnest
Aluminum Casting

Demonstrate Aluminum Casting Utilizing a Crucible Furnace and Sand Molds. Additionally we will cast molds of original Artworks and Design elements, including a Maker Faire Pittsburgh Plaque. by KiloWatt Gallery
An Ant's Life
An Ant's Life is a virtual reality storytelling world using the Oculus Rift and PS Move, created by graduate students at Carnegie Mellon University. In this game, the guest controls an ant's leaf raft in the rain, avoiding obstacles such as raindrops, birds, falling trash and stomping feet. by Carnegie Mellon University (Entertainment Technology Center)
Assemble's LED Pins

Come make a wearable circuit with Assemble! Assemble will be providing a make-n-take activity of an LED pin. Get your creative juices flowing with a simple circuit! It's an easy custom wearable! Each person coming to our table will get to make their own LED pin to keep. by Assemble
Attack Theatre's STEAM movement programs
Attack Theatre will explore kinesthetic learning strategies within STEAM education. Artists will demonstrate connections between creative and scientific inquiry. The artists share experiences working within STEAM educational programs that utilize kinesthetic learning to address 21st century skills. by Attack Theatre
Autopods
Autopods uses electric pedicabs and software technology to provide microtransport taxi services, advertising solutions and vehicles for sale for personal and business use. by Tanuj Apte
Avonworth Pittsburgh Galleries Project
AHS students and teachers work with local museums in Pittsburgh to design, create, curate, and manage exhibition spaces on the school campus. . by Avonworth High School
Barrels to Beethoven – Steelpan Exhibition
Barrels to Beethoven invites you to take an up close and interactive look at how the steelpan is made, tuned and played. Check out the hammers and tools used in the process. by Barrels to Beethoven
Bits to Pieces 3D Printing
Retail 3D Printer sales, print service and maker space. by Bits to Pieces 3D Printing
Blacksmith Demos
Blacksmith demo with a charcoal fire to forging temperatures of up to 2,500°F. The demo will cover correct hammering techniques, tongs, and the use of a cut off hardie tool and veining chisels. by TechShop Pittsburgh
Bottlenose
Check out Grindhouse's Bottlenose device and experience using a magnet as a data entry to add extra senses to the human body. by Grindhouse Wetware
BoXZY CNC
Meet BoXZY, an amazing, all-in-one desktop tool that combines 3D printing, laser engraving, milling into one user-friendly cube. by KinetiGear LLC
Cafe racer
Cafe racer display, hand built alloy tank and seat. by Steel City Rockers
CAPA 6-12 Visual Arts
The Pittsburgh Creative and Performing Arts 6-12 Visual Art Department would like to display their student work and he CAPA 6-12 Dance Department would like to highlight their student work. by CAPA 6-12
Carnegie Library of Pittsburgh and The Labs @ CLP
Carnegie Library of Pittsburgh supports all the literacies of the maker movement through a variety collections, programs, and services. At Maker Faire attendees can explore these opportunities in a variety of ways and find out about programs and services for adults like Show Your Work.
Carnegie Mellon Racing 15e
Come see an all-electric, Formula-One-style racecar designed and built by engineering students from Carnegie Mellon University. This single-seat, open-wheel racer produces 80kW of power in a lightweight package to provide an exhilarating driving experience. by Carnegie Mellon Racing
Central Ohio RepRap and MakerBot Owners Group (CORMUG)
CORMUG has been holding free monthly meetups at the Columbus Idea Foundry since 2009. Everyone is welcome to attend whether you own a printer, want to buy a printer, or just want to see what 3D printing is all about. by CORMUG
Christmas Light Show, Pi Style!
This animated lightshow has the power of a commercial light show but, with a Raspberry Pi at the heart of it. by Brandon Wees
Cigar Box Guitar, Amps and Artworks
Cigar Box Guitar, Amps and Artworks. by Jason Patterson
Clean Water Demonstrations
Demonstrating clean water at accessable level, with leads to tehcnical sources. by Makership / See above
CMU IDeATe Student & Faculty Projects
Students from Carnegie Mellon's Integrative Design Arts and Technology (IDeATe) program will present maker projects that they have produced in collaborative, interdisciplinary courses. by Carnegie Mellon University – IDeATe
CMU Origami Club Exhibit and Petting Zoo
CMU Origami Club exhibits models and invites guests to interact with our paper petting zoo. by CMU Origami Club
CNC MIll conversion
Manual mill to CNC conversion: Create complex shapes with computer control. by HackPittsburgh
Control Freak
An interactive display of modified and custom electronic experimental musical instruments. by Department of Retro Scientific Research and Design
Coral
A wooden, electronic, audio memory game for the visually impaired. by Chris Williams
Cosplay@CMU
Exhibition of cosplay outfits and props made by members of Cosplay@CMU. by Cosplay@CMU
Course in basic electricity
This course teaches a lot of the fundamental principles of electricity required for successful robotic projects. mIt has a lot of "hands-on" labs, and although targeted to the 10-15-year-old audience, is suitable for any age 10-up. by Joseph M. Newcomber
Delta 3D printer
High speed 3d printing. by Billy Zelsnack
Design your own 3d printed walking robots!
We present an interactive design system that allows casual users to quickly create 3D-printable robotic creatures. by Carnegie Mellon University
Design, Print, and Mold Custom Chocolate Bars
Make your own chocolate bar: 3-D CAD to 3-D Printer to Vacuum Former to Chocolate Bar to Yum! by Robert Gould
Diamond Kinetics
Founded in 2013, Diamond Kinetics is a Pittsburgh-based company focused on bringing motion data and analytics to baseball players and softball players of all ages and skill levels, as well as their coaches and trainers. . by Innovation Works
Digital Corps
Digital Corps provides free workshops in after school programs. Corps Members work with youth on projects that demystify robotics, code websites, program mobile apps, investigate digital citizenship, and empower the next generation of digital innovators. by Digital Corps
Digital Corps
Digital Corps provides free workshops in after school programs. Corps Members work with youth on projects that demystify robotics, code websites, program mobile apps, investigate digital citizenship, and empower the next generation of digital innovators. by Digital Corps
Digital Dream Labs
Puzzlets uses toy puzzle pieces to control video games. This hands-on learning game philosophy starts with fun first and offers endless possibilities. by Digital Dream Labs
DIY Arduino Claw/Prize Machine
Fully working mini claw/prize machine (like the ones in arcades and movie theaters) for winning small items and fun size candy. by Retro Built Games
DLP 3D Printer
A home-built precision 3d printer in the final stages of assembly, for under USD 150. Based on matstermind's build on Instructables. by Ceu Gomez
Dranimate
Dranimate: Anyone can be an animator! Create digital puppets from your own drawings and puppeteer them with your hands in thin air! by Carnegie Mellon ArtFab
Drawing Bots
Several different versions of drawing bots using battery power. by Avonworth Primary Center
Dry Ice Rockets
Participants will build rockets fueled by Dry Ice and H20. by The Citizen Science Lab /Urban Innovation 21
eCYBERMISSION
Experience the Science Fair in Cyberspace. by Army Education Outreach programs
Electric Vehicle Design and Fabrication on a Laughable Budget
For the Power Racing Series, we had to construct a competitive electric go kart for <$500. To do this, we used various digital manufacturing techniques and lots of EV design tricks. by The Arustocrats
ELISA to Demonstrate Risk of Dental Cavities
Visitors can determine their risk for dental cavities by taking a sample of their saliva and adding it to an assay. The assay uses a series of antibodies and an enzyme to produce a color change relative to the amount of bacteria in their saliva. . by Duquesne Society for Biotechnology
Expedition
Expedition, the Live Adventure Card Game. App-powered, so that you can focus on having fun instead of reading rules. Learn more by going to ExpeditionGame.com or visiting our booth, where anyone can play the game and design their own cards! by FabricateIO Invention Studio
Fab Lab Carnegie Science Center
Fab Lab Carnegie Science Center is a place for invention, design, creation, and sharing. Come tour our mobile lab and see some fabrication technologies in action. by Carnegie Science Center
Fidgety Findings
Exotic woods laser cut into moving gear jewelry that allows the wearer to "fidget" at all times. by Fidgety Findings
Fine Art Miracles, Inc.: Treasure Box-Bots
Meet Romibo and using small boxes and recyclables, build your own small robot figure–no moving parts but loads of personality! by Fine Art Miracles, Inc.
Firefly Automata
Electronic firefly automata self-organize into synchronized flashing swarm. by Tim Gerrits
FIRST (For Inspiration & Recognition of Science & Technology) and the FIRST Robotics Competition

The FIRST® Robotics Competition (FRC®) combines the excitement of sport with science and technology to create a unique varsity Sport for the Mind™. FRC helps high-school-aged young people discover the rewarding and engaging world of innovation and engineering. by FIRST (For Inspiration & Recognition of Science & Technology)
FIRST Team 1708
We are the McKeesport High School FIRST robotics team 1708, proud member of Steel City Robotics. As part of FIRST, high school students build robots to accomplish tasks while learning STEM and teambuilding skills. by FIRST
Full Scale R2D2
On display will be my work so far on an R2 astromech droid. by Regis Winniewicz
Giant Spirograph
Giant Spirograph – 10 ft in diameter – Kid Powered – draws with chalk. by Marty Swartz
GuitarBot
GuitarBot robotic guitar plays music automatically. by SingerBots
Halley: Ambassador Robot 001
2.6-ft humanoid robot used for animation research. by John Choi
Hand stitching and DIY wallet kits with Fabnik
A booth teaching leather hand stitching and offering DIY wallet kits for sale. by Fabnik
Handmade Arcade
Spin Art with Handmade Arcade. by Handmade Arcade
Xogo: Unlock gaming [formerly Haxbox]
Xogo is the first universal gaming adapter that lets anyone play console games on an equal footing with friends and family using accessible controllers. It allows people with physical disabilities to play alongside abled friends and socialize on a level playing field. by Bansen Labs
Head-to-Head Sculpting Demo
Mask making at it's best! by TechShop Pittsburgh
Hot Air Engines
Hot Air Engines. My display consists of small homemade scratch-built "low temperature" engines that run on very low amounts of heat. They are sensitive enough that when they are placed in the palm of my hand they can run on body heat alone. by John Schneider
How to make chain mail
Learn how to make chain mail armor. by Cole Eller
I Am A Kidsburgh Maker
Help us create a map of all the Kidsburgh makers (you!) and the maker spaces that exist in Pittsburgh! Make a flower from recycled magazines. Then, pin your creation on our map and find the closest maker space to you. Be a part of an unique piece of art made by Kidsburgh makers. by Kidsburgh
Identified Tech
Scalable drones that fly themselves to help construction worksites operate faster and safer. by Dick Zhang
Innovation & Design (ID Lab)
Innovation & Design Lab is an Avonworth Middle School course taught collaboratively by three teachers representing STEAM areas. The course incorporates our district's project based learning initiative, making, and designing thinking. by Avonworth Middle School -Avonworth School District
Interactive Mythological Monster Mash-Up
Enjoy Kentucky Avenue School Students' interactive mass of mixed-up mythological monsters!! by Kentucky Avenue School
Introduction to 3d printing with zbrush

Learn basic sculpting techniques and 3d print preparation in zbrush. by Nicholas Smith
IoT Water Quality Sensor
This water quality sensor will be capable of having its values read from anywhere with internet access. by Sustainable Design Labs
IU1 Fab Lab: Innovative Decal Design
Intermediate Unit One Fab Lab, sponsored in partnership with Chevron, will collaborate with makers of all ages to design free, innovative graphic applications/decals. Makers will use affordably sourced computer-controlled vinyl cutters and 2D design software to create their own applications/decals. by Intermediate Unit One
Japanese painting-Nihonga
Learn art of traditional Japanese Painting and learn how to make pigment. by Hiromi Katayama
Jim's Programmable LED Coat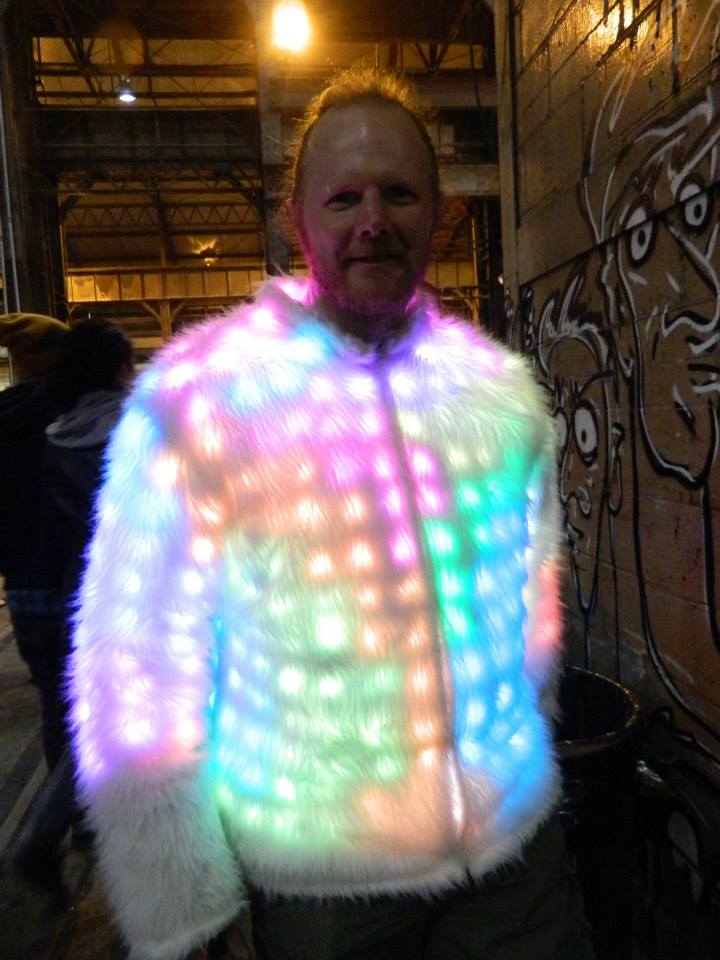 Jim will be wandering around Maker Faire in a coat with hundreds of microcontroller driven LEDs. by Jim Leonard
Kickstarting Making in Schools
Exhibit featuring the ten schools chosen to participate in the Kickstarting Making in Schools project. Each school will present on their work and facilitate an activity during determined time slots. We will also feature their Kickstarter campaigns. by Children's Museum of Pittsburgh
KitRex by Kit&Co
Cardboard dinosaurs of all sizes! Build your own dino hand puppet, try on a velociraptor or pterodactyl costume, or take a 15ft long Utahraptor for a walk! Open up your creative mind with these Kinesthetic Imaginative Toys! by Kit&Co
Light Lounge

The Light Lounge is a 6′ by 12′ programmable palette of shifting color and pattern, facilitated by 288 milkjugs, 576 RGB LED lights and a 'Teensy' microcontroller. Immerse yourself in a moving landscape of light inside our comfy blanket fort lounge! Phenomenal spot for 'selfies'. . by Fortress
Like Clockwork Timepieces
Handcrafted timepieces. Made of glass, wood, and light. by Jack Heaton
Line Following Robot
An inexpensive line following robot built to expose new students to the world of robotics. by Pitt Robotics and Automation Society
Little Code Ninja
We MAKE audio visual programming games & lesson plans and link them to paper or computer game based STEM activities through fun stories and puppet shows. by Kedar Narayann
M3Bot
M3bot : A large multi purpose offroad robot. by HackPittsburgh
Makerj101
Stirling and Steam Engines, High Voltage, Induction Heating, and other stuff built on a budget without a machine shop. by Joachim Hall
MAKESHOP
Explore and play with some of the exhibit pieces regularly featured in the MAKESHOP exhibit at Children's Museum of Pittsburgh! by MAKESHOP at Children's Museum of Pittsburgh
Making in the Classroom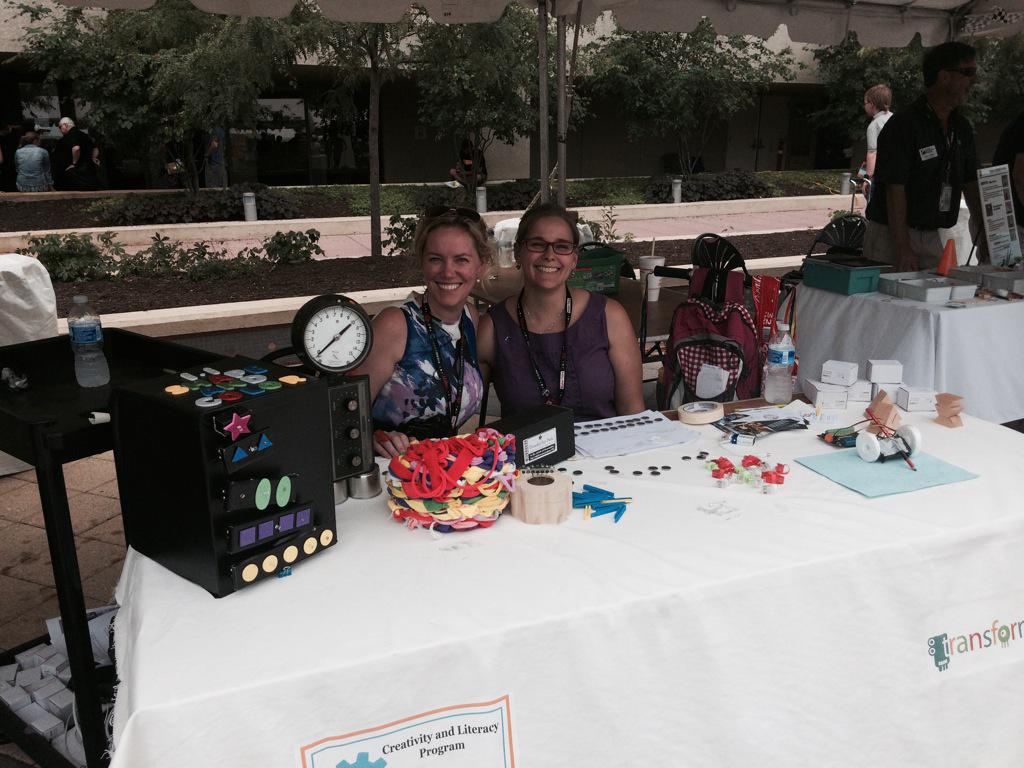 The Allegheny Intermediate Unit offers free professional development to help educators infuse making into their classrooms. These sessions, coupled with one of our $20,000 STEAM Grants, or supplies from our free STEAM lending library can transform your classroom. by Allegheny Intermediate Unit
Making It With Made Right Here

Come meet Pittsburgh's Top Maker Professional, Maker Professionals in our training program, Maker Fellows who support our program, and Startups we work with! Through our program, we enable the Makers of today to make the products of the future right here. by Made Right Here
Making Monsters
Get up close and personal with monsters! Learn how rubber Halloween masks and props are made by watching live monster sculpting and mask airbrushing. by Adam King
Man Made Creations
From scrap metal, I create (mostly through welding) art. . by Brian Spirl
Mario with potatoes
Play the first level of super marios bros using potatoes. by Zach Forbes-Restifo
Millvale Makers at the Millvale Community Library
The Millvale Maker Program provides a place for kids of all ages to drop in and try their hands at making. by Millvale Community Library
Mini Racing Quadcopter
A racing quadcopter built around Banggood's QAV250 bundle. by Ceu Gomez
Mini Raspberry Pi Arcade Machine
The Porta Pi Arcade is a desktop-sized, fully functional, arcade cabinet measuring just under 13 x 9 x 10 inches (HxWxD). Turns your Raspberry Pi (or other tiny computer) into a fully functional Mini Arcade. by Retro Built Games
Mini Sumo Robot
An autonomous mini sumo robot that took first place at the IEEE Region II Student Activities Conference in April 2015. by Pitt Robotics and Automation Society
Mix it up with MaKey MaKey – Fun with the Creativity and Literacy Program
We will be making LED Wearable crafts, using Drawdio, MaKey MaKey, and Puzzlets. by Fox Chapel Area School District
Modular Tank Chain
This is a modular continuous track system for small to large robotics and radio controlled vehicles. by Joshua Updyke
Montour Summer STEAM Camp
Montour Summer STEAM Camp (MSSC) provides students opportunities to explore various STEAM fields in a fun and engaging environment outside the typical school setting. by Montour School District
Musical Tesla Coil Controlled Like A Theremin

Control Lightning with your hands! Play a musical tesla coil by moving your hands in the air like an orchestra conductor! by HackPittsburgh
Neo
Neo is a homemade, Arduino-powered LED matrix that acts as a personal assistant for any Android user. He communicates with users through his Bluetooth connection with an Android application. His best feature is his ability to read questions sent to him and display his answers through the LED matrix. by Edward Ahn
Pacuino
Pacuino. Electronic board game of Pac-Man. Made with Arduino, motors, bluethooth, and LEDs. by Muhammad Hilman Beyri
PieceMaker
Automated systems for creating personalized products on-demand in retail stores. by Pam Israel
Pitt Formula SAE
Visit the students of the University of Pittsburgh Formula SAE team as they showcase their newest racecar prototype! by University of Pittsburgh Formula SAE
PittMesh: Pittsburgh's Community Wireless Network
A community wireless network for citizens, by citizens. by Meta Mesh LLC
Pittsburgh Art Car
Learn about demolition derby and art cars with the Pittsburgh Art Car. Attendees can get their Mugsthot taken and see artists create new works live on a car trailer stage. by Most Wanted Fine Art
Pittsburgh FIRST Robotics Competition
FIRST(For Inspiration and Recognition of Science and Technology) Robotics Teams of Pittsburgh will bring their team-built robots to allow MakerFaire participants to play the FIRST game of 2015 "Recycle Rush." MakerFaire attendees will be able to experience the thrill of FIRST robotics hands-on. by Pittsburgh FIRST Robotics and FIRST (For Inspiration and Recognition of Science and Technology)
Pittsburgh Glass Center Flameworking Demonstration and Mosaic Making
PGC would like to bring a mosaic making activity for both days and a flameworking demonstration for the 11th. by Pittsburgh Glass Center
Pixel Play
Pixel Play prompts people to manipulate a video feed with their movements. Participants see their faces and silhouettes, often unclearly, and are able to distort the abstract image that they are superimposed onto. by Rachel Wagner
Playsketch
Videogames are, nowadays, one of the most popular forms of entertainment and artistic expression. But only few people have the technical skills required build them. Playsketch is a mobile app that lets everyone imagine, draw games on the paper and have them translated into playable games in minutes. by Playsketch
Pop des Fleurs
Make fiber flowers for outdoor winter gardens and bouquets for Pop des Fleurs installations that will be throughout the city in February/March 2016. by Fiberarts Guild of Pittsburgh, Carnegie Libraries of Pittsburgh
Portable Wind Turbine
A Portable Wind Turibine tha can attach to a vehical trailer hitch. by HackPittsburgh
Children's Museum Art Studio Explores Printing and Fiber
Join guest artists Jesse Kaupilla and Sapling Press in the Children's Museum Art Studio to investigate lace making processes and explore letters and words with a letterpress machine. While you're there, join Children's Museum staff to explore printmaking in many of its forms. by Children's Museum of Pittsburgh Art Studio
Propel School Hazelwood Air Explorers
Propel Hazelwood Air Explorers are empowered to change our local air quality. With the data results collected from the SPECK air monitoring tool, students educate the community and design change. . by Propel Schools with Collaboration from CMU CREATE Labs
ProtoVoltaics Pick and Place Machine
Used for automating the manufacturing of electronics. by ProtoVoltaics
Rapid TPC
Rapid TPC is a parts manufacturer enabling the mass-production of composite goods. by Ben Charley
Raspberry Pi Media Panel
Media Panel Driven By a Raspberry Pi. by HackPittsburgh
Raspberry Pi Workbench
My set of tools for working with the Raspberry Pi. by HackPGH
Reach
Reach is a device that allows a user to control a variety of technologies with motions and gestures. by Lucidware
RealBotics
Learn how to use RealBotics to connect your next creation to the Internet and allow people from around the world to control it remotely. by RealBotics, Inc.
Recycled Sculpture: Tết Dragon Puppets
Inspired by the Children's Museum of Pittsburgh's upcoming exhibit "Voyage to Vietnam: Celebrating the Tết Festival", visitors will get the chance to create their own Lunar New Year's dragon out of a variety of recycled materials of all different shapes, colors and sizes. . by Children's Museum of Pittsburgh
ReMaking Our Way Toward a Sustainable Future: Self-sufficiency with Chatham University's Falk School of Sustainability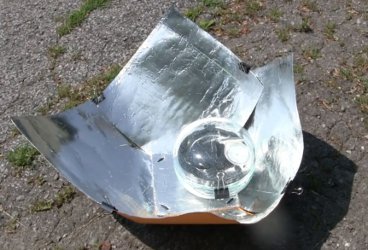 Learn self reliance, do your own science! Build your own low-tech equipment to generate renewable energy, grow and cook your own food, conduct and communicate your own science experiments and more! by Chatham University's Falk School of Sustainability
Remote Car Driving using Hand Gestures
The project showcases the driving of a Ferrari Italia toy car remotely using hand gestures and voice control. by Prabu Arumugam
Resurrection
release yourself through art. by Hudson Rush Worx
Robert Morris University School of Engineering, Mathematics, and Science: 3-D Printing in STEM
RMU will showcase how 3-D printing can be used in STEM disciplines to enhance learning, problem-solving skills, and design. Items will be 3-D printed on-site, and multiple hands-on models will be available for demonstration. by Robert Morris University SEMS
Robot Petting Zoo
The robot petting zoo is the result of up to ten teams of teen makers who created robotic "creatures" that you can pet, talk to, or dance with. by BirdBrain Technologies LLC
Roving Artist
The Roving Artist is a small robot that makes big drawings on the ground, using regular sidewalk chalk. by Robert Zacharias
Sarah Heinz House Robotics and Long Exposure Photography
Sarah Heinz house will high light some of their awesome kid first programs through allowing maker faire participants to play with a robot and print a long exposure photograph to take home! by Sarah Heinz House
Search and Rescue Dog Collar
A Search and Rescue Dog Collar prototype that directs a light source to aid the canine in his Search and Rescue missions . by Eyal Knaany
Sisters e S.T.E.A.M.:Beautistry
Join us as we explore the beauty in chemistry and make eye shadow, lipstick, deodorant – we promise, chemistry has never looked so good! Find out how easy it is to create your beauty products…right in your own home. by Sisters e S.T.E.A.M.
SLB/Pittsburgh Youth Media Live Webcast
We will establish an in-booth radio studio for our Pittsburgh Youth Media team (high school students) to anchor a live webcast during which they interview makers and attendees. by SLB Radio Productions, Inc.
Smart lock for residential door
A smart lock that can be installed on a residential door. by CMU students
South Hills Model Railroad Club modular train layout
The members of the South Hills Model Railroad Club have built and maintain a large modular HO train layout. by South Hills Model Railrad Club
Spin to Begin! The Creative Reuse Challenge
Take the Creative Reuse Challenge where materials are chosen by chance! Put your maker skills to the test… Spin our three wheels to choose what materials you'll get to use. by Pittsburgh Center for Creative Reuse
Steel City LUG
Steel City LUG is all about the Brick…well the LEGO brick. Join us to explore art, engineering and science while at play with the LEGO bricks. by Steel City Lego Users Group
Steer Queer
Learn zine making and why it's important. by Steer Queer
SWPA BotsIQ
BotsIQ is a fun, applied learning STEM program where student teams design & build 15lb Bots to battle in a gladiator-style competition. Schools collaborate with industry advisors so the students gain a better understanding of the manufacturing process and the skills needed for a career in industry. by Pittsburgh Chapter National Tooling & Machining Association
TechShop Pittsburgh

TechShop Pittsburgh will be exhibiting a wide variety of physical examples, ranging from: 3D printing, Laser cutting, Machining, Welding, Wood working, Metal working, Electronics, Textiles, and more! Exhibit will include 3D printing and CNC vinyl cutting demos! by TechShop
The Ambassador
Dragon themed rubber band gatling gun. by HackPittsburgh
The Art Of Sculpting
Clay sculpting of a three foot charater and other small items. by Brian Miller
The Art Of Sculpting
Making statues and figurines for a final product. by Brian Miller
The Art Of Sculpting
Molding items in order to make plaster/gypsum statues/figurines. by Brian Miller
The Beauty of STEM | Maker Institute
Youth create fashions and infuse wearable technology. by TEKStart
The Big Little Show: an Interactive Diorama and Make and Take Miniatures
Check out a funky interactive diorama and Make Miniatures! by Irma Freeman Center for Imagination
The Great American Horn Machine

Midi controlled air horn ensemble, an airhorn organ or calliope and mobile steam whistle museum. by Dana Dolfi
The Hyperion Drone
The Hyperion Drone, designed by undergraduate students in Duquesne University's Biomedical Engineering Program, employs image analysis methods and an innovative approach to aerial vehicle design to provide an effective solution to the potholes that plague the streets of Pittsburgh. by Duquesne University's Biomedical Engineering Program
The Maker's Place
The Maker's place is an entrepreneurship, science, technology, engineering, art and math (ESTEAM) program for middle and high school students. Students are introduced to cutting edge technology and are encouraged to explore, collaborate, innovate and make. by Bible Center Church, Inc.
The Symonator- A Simon-Like Game for All Ages
A Simon-like memory game with 16 buttons for up to 4 players. by N/A
The Tinkerer's Street Organ
This is a 48 note MIDI street organ. by HackPittsburgh
Things Scouts DO!

See what scouting is all about, from camping to making things like pine wood derby cars, basket weaving demos, leatherwork, first aid, and more. by Stephen Zelenko, Laurel highland Council Boy Scouts of America
Three Rivers Gastronomy
Laser-roasted cooking planks. Primarily cedar although we hope to have others in time for MakerFaire in October. We have a provisional patent on the process entitled 'The non-enzymatic browning of wood to flavor food.'. by Three Rivers Gastronomy
Toucan Clock
Table top wooden gear clock. by HackPittsburgh
Triceratops
TechShop & Autodesk have teamed up to take a 3D scan of a Pittsburgh Triceratops sculpture, and recreate a life size version using a variety of tools and materials. This life size Triceratops would be on display at the Faire, along with videos showing the process of making! by TechShop & Autodesk
Turtle Mail
AE Dreams is creating a world of connected toys without relying on screens. Turtle Mail prints messages from children's family and friends and brings their favorite toys and characters to life by delivering personalized mail based on their unique preferences. by AE Dreams
Ujamaa: Local & Global Fair Trade through Africana Handmade Tradition Past & Present
Ujamaa Collective would like to showcase our journey to Tanzania, partnering with a women's sewing group to produce textile creations for Pittsburgh region/US markets. We'd also like to highlight the connectivity of local and global craftswomen through textiles and other medium. by Ujamaa Collective
Uptown Fashion
Residents of Uptown Lofts craft fashionable textile selections and large jewelry pieces in a variety of colors and materials. by ACTION Housing with the Children's Museum of Pittsburgh
Vacuum Tube amplifiers & Speaker Cabinets
Create custom tone with home built Vacuum Tube amplifiers, Speaker Cabinets, & guitar pedals. by HackPittsburgh
WalkPattern
WalkPattern is a fully mobile water graffiti system that pulls water from a reservoir and releases it drop by drop at the wearer's feet to create sidewalk water drawings. by Lauren Valley
WARDKit Build-it-Yourself Waterjets and the WARDKit On The Go truck

What's cooler than seeing a waterjet cutting system in person? Adding one to your shop! A high-quality, affordable waterjet is now a reality with the WARDKit build-it-yourself waterjet. Come check out the WARDKit in person at the Pittsburgh Maker Faire! by WARDJet
Water Works
The steady drip of water drops. The forceful flow of a river. The tumbling torrents of a waterfall. See the creative waterworks systems built by fifth and sixth grade students from Northgate's Avalon Elementary. Come build a better water wheel at our booth. by Avalon Elementary Design and Build Team
Wet Felted Hats
Demonstrate how wool fibers can be transformed into a hat using soap, water and lots of 'elbow grease.'. by FeltHappiness
Winchester Thurston School
Connect with students from Winchester Thurston School to learn about various projects that they designed and created through various courses. by Winchester Thurston School
Youth Digital
Our mission — and singular passion — is to empower kids to create with technology by teaching them the fundamental technology skills and computer sciences principles that they will need to be successful in their digital world. by Youth Digital
ZeroFossil
Sustainable Energy Generation. by ZeroFossil Energy Outfitters
Presentations, Performances, and Workshops at Maker Faire Pittsburgh
AlphaStroke by Forest Devices
Device that detects stroke in the ambulance. by Forest Devices
Avonworth Pittsburgh Galleries Project
The Avonworth Pittsburgh Galleries Project is a program where students curate spaces on the Avonworth campus with area museums. The project won the 2015 Ed. Technology Award at the Pittsburgh Technology Council's CreateFest and was featured in a session at the national SXSWedu 2015 Conference. by Avonworth High School
Codeylocks & the Three Bears
Children love stories! Coding is our new literacy tool that enables rapid innovation. Join the 2 together and we made 'Codilocks and the 3 Bears' – a fun interactive storybook that has tangible puzzle like objects that nurture children's curiosity to learn coding through their favorite stories! by Little Code Ninja
Color Play: A Journey Through the Color Spectrum with Light Bright Beautiful Puppetry
Light Bright Beautiful Puppetry is a highly engaging shadow puppet performance troop with a unique blend of live theater, color science, puppetry, and storytelling. . by Light Bright Beautiful Puppetry
Concrete Casting Workshop
Participants will create a geometric mold, mix concrete and cast their creation. by Pop Craft
Creator Square Johnstown: Building Living Studios and a New Maker Network
Creator Square is an artisan residency community based in Johnstown, PA. It is a key component of the city's growing artisan population stimulating urban revitalization, economic development, and job-skills training by engaging community members with new economy makers . by Springboard Design
ESDR Explorer
Air quality data is often inaccessible and lost over time. Enter ESDR: the Environmental Sensor Data Repository. ESDR is a server than collects, archives, and presents air quality data, and I developed an exploration tool in which you can explore the real-time, dynamic data around the nation. by CREATE Lab, Carnegie Mellon University
Fine Art Miracles, Inc. Presents: The Importance of the Human/Social Robot Interaction
Find out why humans love robots and how beneficial that love can be, with Fine Art Miracles, Inc.! by Fine Art Miracles, Inc.
FIRST (For Inspiration & Recognition of Science & Technology) (Presentation)
The FIRST® Robotics Competition (FRC®) combines the excitement of sport with science and technology to create a unique varsity Sport for the Mind™. FRC helps high-school-aged young people discover the rewarding and engaging world of innovation and engineering. by FIRST (For Inspiration & Recognition of Science & Technology)
Hack Your Creativity: App-making with The App Expo
Pittsburgh's The App Expo presents their most popular apps from the last three years, including the Google award-winning app, Whoa, Buddy! Learn the secret to making genius apps of your own as you hack your creativity and unlock your full potential. by The App Expo
Infusing Making into PreK-12 Education through Innovative Professional Development.
Making isn't just for after school. Explore how to infuse making in PK-12 formal education. At the Allegheny Intermediate Unit's transfromED, we offer free professional development for educators that brings STEAM, making, and problem based learning into our schools. by Allegheny Intermediate Unit
Leap Into Action
This interactive performance inspires audiences as dancers demonstrate principles of weight, balance and momentum. This performance explores the physical sciences used in the creation of new movement. The audience responds to questions through movement that is used as inspiration for a new piece. by Attack Theatre
Make for Humanity
We as Makers can have positive impact on our community. In this talk we will describe remarkable Maker projects that inspired learners to understand local challenges, connect to communities and use Maker tools and skills to solve real-world problems. by CREATE Lab, Carnegie Mellon University
Make Your Own Improvised Dance!
Geeksdanz performs an improvised dance piece – and then it's your turn! Come dance with us – we'll show you how to play! by Geeksdanz
Makers Follow the Money
Transitioning your Maker Creation into a Successful Business. by Center for Women's Entrepreneurship at Chatham U
Moon Pools
Live from NYC, "Moon Pools" is an interactive show that uses live music, comedy, monologues and performance art to tell the story of a two-person, fake resort band. This Maker-themed show will feature interactions with Makers as Portz & King (AKA Moon Pools) explain how they made it in show biz. by Portz & King
Origami LED Circuit
Create a circuit within an origami structure that lights up an LED. by Pop Craft
Penny Arcade Comedy
Penny Arcade is a fast-paced, funny show made up on the spot! It's created right in front of your eyes, and everything is based on audience suggestions. The experience is designed for kids 5-12, but the show is fun and engaging for ALL AGES! . by Penny Arcade Comedy is affiliated with Arcade Comedy Theater
ReMake Your Lab: Build Your Own Microscope for Schoolyard and Backyard Ecology
Build your own microscope…use your microscope to collect biodiversity, water and landscape data that contributes to a regional database…communicate your results through an interpretive art project…and do it all in your classroom or in your backyard with low cost material reuse! by Chatham University's Falk School of Sustainability
ReMaking Our Way Toward a Sustainable Future: Self-sufficiency with Chatham University's Falk School of Sustainability
Make for Resilience: When Science, Reuse, Crafting, and Community-Building Collide. by Chatham University's Falk School of Sustainability
STARTup SOMETHING
STARTup SOMETHING is a startup of Big Brothers Big Sisters of Greater Pittsburgh, an award-winning mentoring organization. STARTup SOMETHING is an opportunity for startup companies to become involved with their local community through a one-time "maker" workshop for youth facing adversity. by Big Brothers Big Sisters of Greater Pittsburgh
StoriBot
Using CODE for a cause. A board game for our visually impaired friends to have fun with CODING. We use tangible 3D objects that are coded in Braille and simple shapes for easy navigation. The coding is inspired by "Karel the Robot", MIT-Scratch and the passion of a 6 year old to teach code. by Little Code Ninja
Teknikio
Teknkio sets show you how to embed smart materials and electronics into anything. Using craft and design we will show you how tomake and remake with Teknikio! by Deren Guler
Learn to Make and Break the Web
Do you love Grumpy Cat, Doge, and Success Kid? Have you ever wanted to learn to make a website, but it just seemed too difficult? This workshop can help you learn to break the internet with your own hilarious (or just plain silly) memes AND teach you how to use a little HTML (the official language of the web) along the way. Mozilla's Thimble makes it easy to open a project, click the "Remix" button and create real websites you can take with you and share. Just use a little HTML to swap in your own image and caption. Easy! Suggested Ages: 10-adult This workshop level is for "Beginners." (More experienced coders can come try to build a Movie Poster.) by Ani Martinez, The Sprout Fund
Kids, Learning, and the Maker Movement: Four Top Tips for Parents
How does making help kids learn, explore, and invent? This talk examines the top four things parents need to know about making in the digital age. Come learn about great online resources and helpful tips to help parents guide their kids' adventures in making. You'll also find out more about upcoming episodes of WQED's Emmy-nominated series iQ: smartparent that explore the maker movement in our culture and in our schools. by Patricia Monticello Kievlan, WQED
Play, Design, Make, Take
Making in formal education quite simply 'makes sense'! Educators are invited to attend an hour session where they will learn how to infuse game theory and gamification into upper elementary and middle school classrooms. Come play and create highly engaging games that evince the highly coveted 21st century skills of critical thinking, logical reasoning, and problem solving. A fun interactive workshop: Play, Design, Make, Take! by Megan Cicconi and Heather Mallak, Allegheny Intermediate Unit
MakerEd Playbook
Maker Ed debuts a brand new Youth Makerspace Playbook covering getting started, gearing up, facilitating, and sustaining youth- centered spaces in libraries, schools, museums, and organizations. Join us for stories, hands-on exploration, and discussion on the growing diversity & power of makerspaces! by Lisa Regalla, MakerEd
Learn to Program with a Fun Puzzle StoryBook
Kedar invented a puzzle book which tells the story of Codeylocks and the 3 Bears using the structure of logic and programming. It introduces kids to logical thinking and takes them from the basics functions like movement, direction, X,Y Axis to advanced concepts in programming like If -then-else loops, nested conditions, actions & variables without the need for a computer. A brief overview of project https://youtu.be/C78FuGoIj6Q Detailed Book Activity https://youtu.be/JNSsTAGuyBU by Anita and Kedar Narayan, Little Code Ninja
ReMake Your Lab: Build Your Own Microscope for Schoolyard and Backyard Ecology
Build your own microscope…use your microscope to collect biodiversity, water and landscape data that contributes to a regional database…communicate your results through an interpretive art project…and do it all in your classroom or in your backyard with low cost material reuse! The workshop will demonstrate that sophisticated science learning can take place with low-budgets and material reuse. Participants will receive facilitation to help them build a microscope out of recycled materials. They will then use the microscopes to conduct their own science and collect data that will contribute to a regional database. Makers will communicate and interpret their data through works of collaborative nature art. by Kelly Henderson, Chatham University
Diversity and Equity in Making
Making has proven to engage youth in active learning, introducing them to new materials and tools as well as career paths. However many youth and their families remain outside of the movement and do not have access to maker programming and networks. This panel of maker educators will discuss ways we can design for a diversity of learners and work together to create citywide opportunities that allow for more participation by under-represented groups in the maker movement. by Chair: Zaven Gabriel, Inclusive Innovation Strategy Manager, Urban Innovation 21. Panelists: Erin Oldynski, STEM Educator, TECHSHOP Pittsburgh; Shayontani Banerjee, Digital Corps; Venneasha Davis, Sisters e S.T.E.A.M.
Making in the Classroom
Making frequently leads to deep learning of important skills like programming, engineering design, and artisanship. At the same time, relatively few kids are lucky enough to have access to the tools and parental/mentor experience to engage in out of school maker activities. To reach all students we will need to get Making into the classroom, and so I will focus on strategies for incorporating making-centered educational experiences into a school day that is crowded and overly standardized. by Tom Lauwers, Hummingbird Robotics
Montour Summer STEAM Camp Student Project Showcase
Montour Summer STEAM Camp (MSSC) provides students opportunities to explore various STEAM fields in a fun and engaging environment outside the typical school setting. We will showcase a variety of student-made projects. by Justin Aglio, Montour School District
Mentorship in the Library: A Hub for Connected Learning
The Labs is Carnegie Library of Pittsburgh's creative technology program connecting youth and mentors. Corey Wittig, Digital Learning Librarian and program manager of The Labs, will discuss the importance of mentors in engaging youth in an informal learning environment. by Corey Wittig, Carnegie Library of Pittsburgh